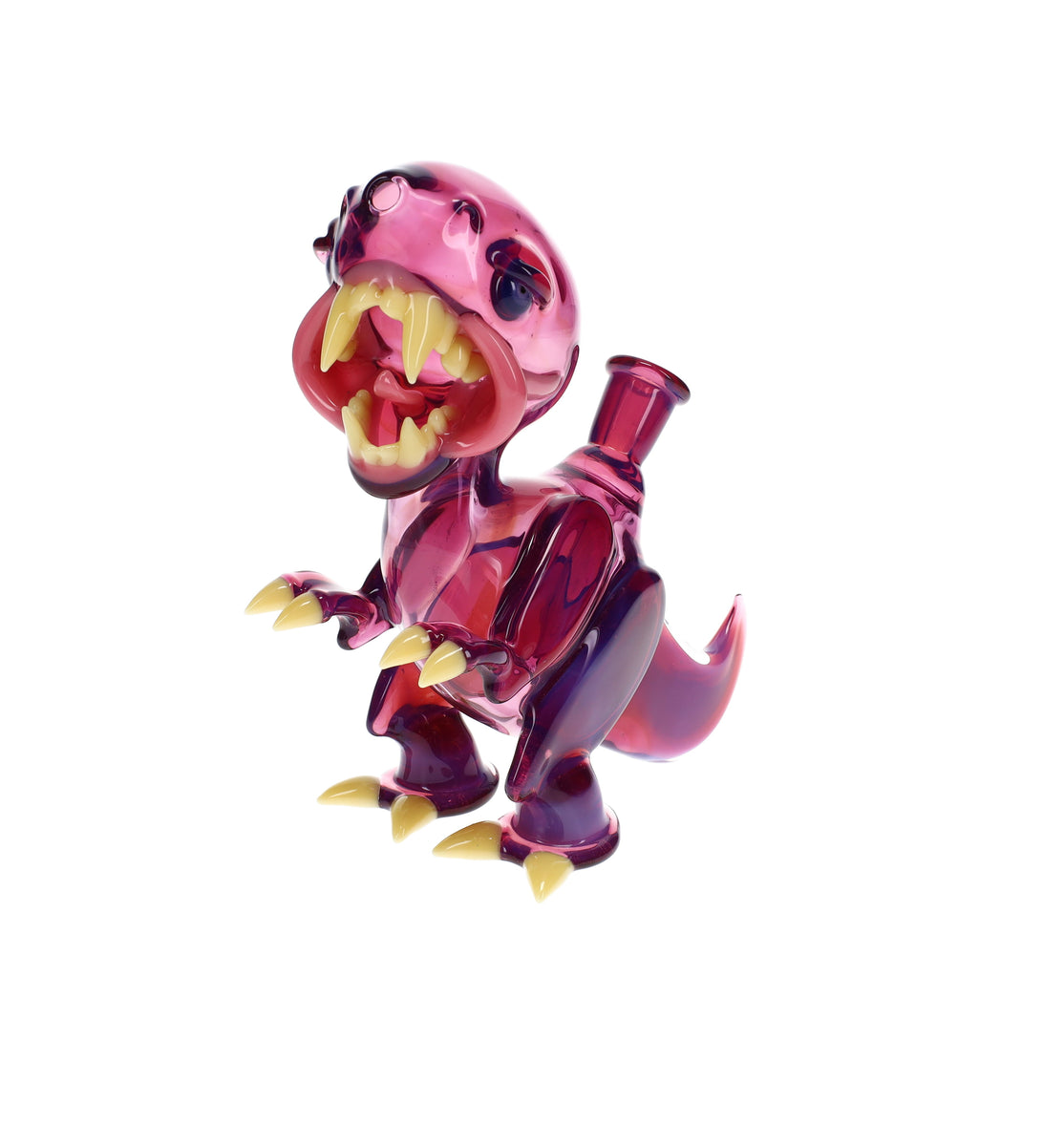 Elbo is co-owner of Everdream Studio in Evergreen, Colorado, where he works alongside a number of top industry artists. Having made a name for himself in the pipe world via his dinosaur motif and diverse portfolio of original design work, he says: "My work is an attempt to transcend the function of the pipe by giving my very self to the process. I am led through the open field of my medium by personal life experiences and my reaction to the relationships in my life." 
His business interests and ventures have included everything from toys to NFTs (non-fungible tokens). In association with Blunt Action, Elbo experimented with the potential for an augmented reality app, which would provide an immersive way for users to experience a 3D computer-generated reality to interact with his creations through their iOS devices.
In 2013, Elbo relocated to Colorado and became one of a stable of the industry's best glassblowers including WJC, Eusheen, Adam G, and N8 Miers working at Everdream Studio. Created as a space for all creatives not just glass, the studio provides a secluded environment with not many distractions, enabling Elbo to focus on his craft and the development of art.