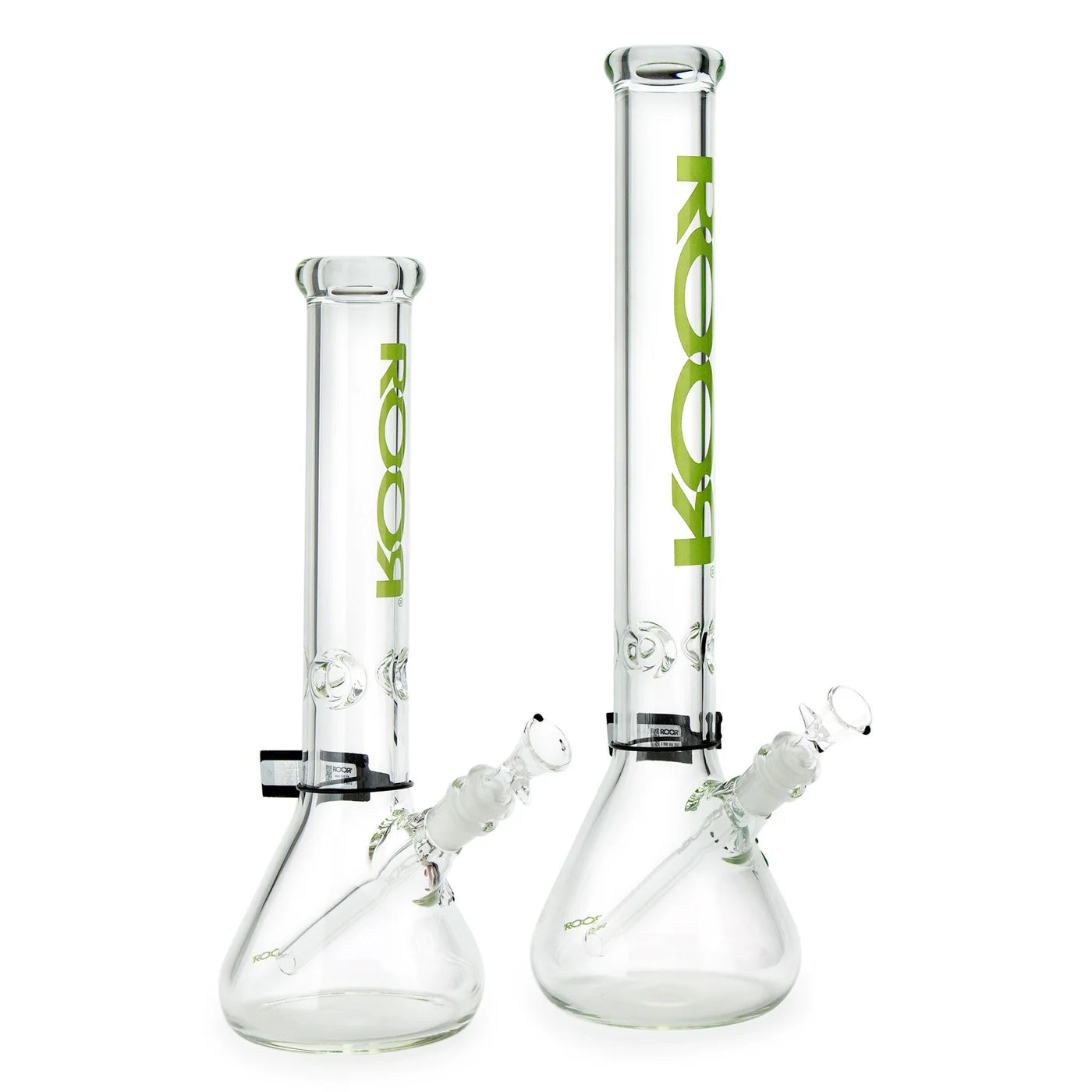 Widest Selection of ROOR Glass in one place, we restock every few months on more due to the high demand and it is popularity.  we have ROOR ashtrays, ROOR Bowl (dry herb slides) ROOR down stems, ROOR Shots, ROOR Beakers, ROOR Tubes, ROOR Bongs, ROOR rigs, ROOR Tech Selection, ROOR Chillums and more ... 
ROOR bong 
offer a premium smoking experience. In our workshops, the highest level of workmanship and material meet design and decades of experience in craftsmanship.
The accurate processing of exclusively high-quality laboratory glass is our product commitment. In this way, they guarantee first-class smoking delight.
ROOR Bongs are expensive because of the quality of the glass (
premium German Schott Duran Pyrex
) and the quality of the craftsmanship.
Authentication Seal
due to their popularity, there are a lot of fake ROOR bongs for sale everywhere. The only way to be able to tell the difference their unique signatures and Authentication Seal, and of course here we have a huge selection in Smoke Spot that are 100% original ROORs.
About ROOR
ROOR was founded in 1995 by Martin Birzle. Martin is an expert glassblower who has helped pioneer many innovations such as the anti-rolling system, ice notches and diffusers.
In the first 4 years ROOR company was managed by Martin Birzle solely, collecting orders, manufacturing and shipping. As the company grew and it was no longer possible for Martin to operate on his own the company began hiring employees.
What is so special about ROOR?
 Nearly everyone who smokes cannabis has either smoked out of or has heard of ROOR Glass. One of the unique processes behind ROOR glass (borosilicate glass) is the balance between Volume and Water which they aim to achieve an optimum ratio of.
The philosophy behind ROOR was based on the finest glassblowing craftsmanship and extraordinary artworks. ROOR also innovated the glass bong by adding ice notches which allows your bong to hold ice cubes and cool your smoke before it hits your lungs.
ROOR they also started the creation of the diffuser in bong down stems. The idea behind it is to separates cannabis smoke into small bubbles, creating smoother smoking experience.